Excel VBA Code Quest Guidelines – (India Only)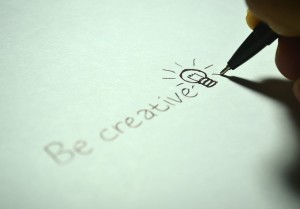 Participants may choose any innovative idea, implement it in Excel Macro code (VBA). Test it & Submit us the Code + Explanation. Explanation should be presented in Ms Word and it may include few or all of these subheadings – Introduction/about the Idea, Benefits, Limitation, Exceptions, and References.
There is no strict rule that the same subheadings to be used in article. You can write your own subheading and explanations. Read further for guidelines and rules.
Prize Details
| | | |
| --- | --- | --- |
| Category | Max Numbers To be Awarded | Prize Money(INR) |
| 1st Prize | 1 Article | Rs. 1000 |
| 2nd Prize | 2 Articles | Rs. 500 |
| 3rd Prize | 3 Articles | Rs. 250 |
| Consolation Prizes | Numbers will be chosen Based on Participation | Rs. 150 |
Article Submission Guidelines
Article to explain about the Idea and Code should not exceed 1500 Words & should not be less than 450 Words.
Article should explain about usage and benefits of the code or Idea that you are submitting and not the step by step logic/algorithm about the code.
Code may not exceed 750 Lines (Including Comments) & there is No Minimum Limit.
Code should be in Excel Macro (VBA Code – Compatible with Excel 2003, 2007)
Selection process will include criteria to check on Clarity in Explanation, Originality, Error Free Code, Importance of Idea etc. Need not include highly level English. It is enough if it is in understandable format.
Refer End of this Doc to get the Email ID and Format of Email
Terms and Conditions
Code/Idea/Article Content should not be copied from other website. Once selected for Prize, the article & code could be published in any of our Websites (with required modification from out Authors). And the content is considered to be sold out to us.
Participant cannot send the same article to any other competition or disclose it to others once it is selected for Publishing in any of our Websites.
Prize money will be paid to Winners either by "Direct Internet Transfer", "Paytm" or by other means as opted by Participant.
Disputes
If more than 1 person sending same idea/code/article, then we will consider only the article which we got first in our inbox.
If required, we might contact the participant asking for explanation of the logic and idea to check the originality.
To avoid disputes, please send any of these ID proof along with Article. (ID Proofs: Driving License, PAN, Adhaar Card etc.,)
Note: Articles Sent without ID proofs will be rejected. 1 Person can submit maximum 2 articles.
Schedule
| | | |
| --- | --- | --- |
| Submission date | 29-Nov-15 | (Articles Received after 21-Nov 10 PM IST will not be considered) |
| Publish Selected Articles | 21-Dec-15 | (Tentative Date Only – Subjected to change based on Volume of Response) |
| Anounce Winners | 1-Jan-16 | (Tentative Date Only – Subjected to change based on Volume of Response) |
Send Your Entries To:
excel.code.quest@gmail.com should have below attachments
Article in MS Word
Excel (in .xlsm or Macro enabled Format) or Code in Notepad
Photo ID (in JPG format)
Include the below Line in your Reply:

"I Agree to the Terms and Conditions mentioned in the 'http://officetricks/excel-vba-code-quest' Page and willingly participating in the Event Mentioned in it"