How to backup Android Phone to PC?
We would be happy if there is some app that could copy & store everything. Not only phone data. I mean, everything Life events, Brain Memory, Health, and Wealth etc., Backup and restore whenever we need it.
We can't do that with 'EVERYTHING' yet. But, yes, there are backup software available in Google play store for your Smartphones in both Paid and Free category.
This article presents 5 best Android Backup App list from Google Play Store.
Android App Development around Data Backup
Paid apps always have more advantage over other 'Free' counterparts. Interestingly, paid apps to Backup Android Phone data are available in very low price ranges, that both developer and user are more benefited. Since there is money revolving around this field, there is considerable amount of Android apps development is going around this "Backup and Restore" functionality.
Before we dig into the details of apps available to backup Android data, let see what we can do by using Android's built in functionality.
Also Read: Download Facebook, Twitter Profile Data to PC
Backup Android Phone to PC without any Apps
Storage Category#1: In every Android device, we have built-in device memory and removable storage (SD card). Not only pictures, but the below listed data are also saved to this storage.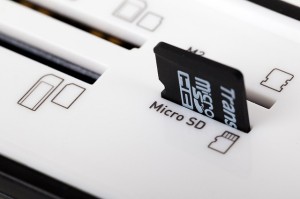 Photos, Videos, Apps Data, Office documents, Power points, Notes etc.,
How to backup your Pictures on Android?
How to backup your android phone data completely?
Connect your Smart phone to PC through data cable and transfer the files to your system or use Dropbox like online services to keep a copy of your data.
Storage Category#2: There are some data that is stored only within Android Operating System itself. You don't find a separate data file in your mobile for the below list.
Contacts, Sms Messages, Call Logs, Apps, Calendar Items (Tasks, Reminders, Appointments)
How to Make Android Backup Contacts?
If you are looking for an app to make Android backup contacts from your smartphone, please stop searching. For this Android itself has an built in option. Open contacts and right click to get the options as "Export to Device, SD card or External Storage". Using this option, Contacts in your mobile can be exported as VCF file format.
Apps from Android Market
Best Android Backup Apps – Free & Paid from Play Store
How to backup text messages on Android?

To extract the data that is stored within Android Operating systems, we need the one of  below apps.
Android App developers mostly focus on taking backup of category#2 data storage explained above. You can find lot of apps to get backup text messages, contacts, Apps (APK) on Android. Let's see the list which tops in market.
1. Titanium Backup * Root
This is the most downloaded app and it has both free & paid version. This App needs Root Access to use and it can save & restore user apps and also systems apps. You can choose to take back up to SD card or to Drop box.
Also Read: Find out how to Root Your Android device
Developer: Titanium Track
Downloads: 10 Million+
Rating: 4.7 (5 stars by 208,373 users out of 256,584)
[adsense]
2. G Cloud
As the name suggests, it is a Cloud based service. i.e., back ups are maintained in a Cloud server. This also needs Rooting the device. Similar to Titanium, this app can also take back up without closing the running apps.
Developer: Genie9
Downloads: 1 Million+
Rating: 4.6 (5 stars by 60,981 users out of 81,276)
3. Super Backup: SMS & Contacts
This is the very simple app to use. Backup of SMS, Contacts, Call Logs, Apps are stored to your device memory or SD card.
Developer: Mobile Idea Studio
Downloads: 1 Million+
Rating: 4.4 (5 stars by 35,889 users out of 52,452)
4. Mobile Backup and Restore
Backs up the mobile data to a cloud storage server and restores it when required.
Developer: Avast Software
Downloads: 1 Million+
Rating: 4.2 (5 stars by 42,698 users out of 71,109)
5. My Backup Pro (Paid)
This app also has similar features as other apps in the top of list. Free version of this app is 'My Backup'.
Developer: Rerware, LLC
Downloads: 100,000+
Rating: 4.6 (5 stars by 22,741 users out of 31,477)
Other Android Backup Apps from Android Market:
You can also try one of these below listed Android Backup apps, with similar rating in Play store.
Helium – App Sync and Backup: From Clockworkmod. No root required.  (Average 4.3 stars with 5 stars from 21,809 users)
SMS Backup & Restore: From Titesh Sahu (Average 4.6 stars with 5 stars from 41,199 users)
SMS Backup+: From Jan Berkel  (Average 4.5 stars with 5 stars from 29,086 users)
Note: Rating statistics are recorded as of July 2014 from Google Play Store.
More Tips: Most Popular Addictive Android Games