Before Starting Your Diwali Vacation Trip
Instead of all usual travel checklist, we have tried to come up few important activities that you could quickly take care before starting your Diwali trip to your hometown.
After reading, please share it with your friends & comment if you have any important point that we forgot. If you are a Cricket lover, do read the point at end of this article. Here the important list starts.
1. Secure House mainly Windows (not PC OS, actual material Windows):
In hurry to catch the train/bus/flight, we might forget to close any window in our house. It is not just another holiday. It is Diwali. What will happen? Remember Murphy's Law?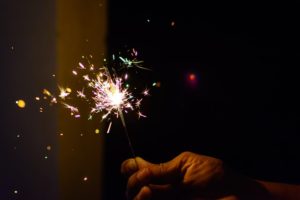 'Anything That Can Go Wrong Will Go Wrong'
Any rocket cracker might fly and fall from your neighborhood right into your house thru window, of course accidentally. So, ensure all Windows are closed, especially Kitchen & then all other rooms too. Not even one is left open.
2. Emergency Contact Details
Get mobile details from your Neighbors for emergency contact. If not you could give yours & ask them a favor to call you in case of any emergency.
If that is also not possible, at least write your number down somewhere like gate, window inside your compound wall – weird, but useful sometimes.
3. Collect Dried Cloths
If you have dried your wet cloths outside after washing, then don't forget to run to terrace, grab the dried cloths. If you forget this and once you back from Diwali vacation, then you may have to wash them again or they may not be in a condition to use it again.
4. Delayed Departure
Due to to many crowds there might be delayed departures. So, carry your mobile chargers & power banks or books. This would avoid the boredom in your long waiting time. It is good that you reach the bus/train/flight stations well in advance, though your departure is delayed.
5. Safeguard from Kidnappers & Pickpockets
It will be crowded all over the bus terminals, Train station & Airports. So, don't leave your belongings & kids unnoticed. Safeguard with utmost care in heavy crowded areas.
6. Minor Activities
Cancel newspaper & milk, Lock Car & Bike. Its ok. All the usual travel checklist.
7. Last Important Thing
Don't forget to pick the gift & sweet boxes that you bought for Diwali to present it to your Family members at your native. 🙂
It is a festival to celebrate the victory of Good over Evil. So, play it safe.
What is Diwali? – Known & Unknown Facts

It is the day that Narakasuran was killed by Lord Krishna.
It is celebrated on Karthika month(Hindi Literature) Amavayse(New Moon) every year.
I got shocked to know It is an official holiday in these countries too as per Wiki: :-O .

Fiji,
Guyana,
India,
Pakistan,
Malaysia,
Mauritius,
Myanmar,
Nepal,
Singapore,
Sri Lanka,
Suriname and
Trinidad and Tobago.

In ancient days it is celebrated for five days with different rituals with actual Naraka Chaturdhasi as second day.
If you are a Cricket Lover, there is IND vs NZ 5th ODI non Diwali day. Make sure you have recharged your Dish to watch the match at your hometown.