Fiverr – Microjobs Posting Platform
If you are looking to hire quality expert to get your job done, Fiverr is right choice.
Either you can post Job details with price & timeline, wait for experts to bid for it. Or you can directly filter available experts & pay for the service directly.
Pricing is lowest in here with good quality work done by experts.
Discount Link: In addition to already available cheap prices, avail 20% off on your first purchase by using this link -> Click here to register & get 20% off.
I am also Excel, Outlook VBA macro developer in this platform and occasionally get some tasks done thru other developers. I do MS Office automation tasks.
Fiverr – Top Quality Freelancers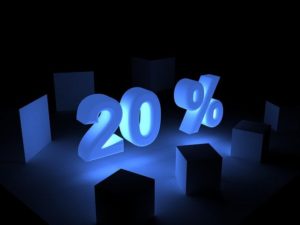 Fiverr is equally a competitive freelancer platform like Upwork & Freelancer.com.
The rating system in Fiverr help you to filter out experts & quality gigs to get your job done. They do kick out any developer or buyer who violate their terms & conditions. You can even search about the frustration from people who were blocked.
It is strict yes & that is why the platform is clean from spammers & less quality people.
Terms Used in Fiverr
Once you signup, you can get used to these terms that are frequently used within Fiverr.
Buyer – One who posts job requests & pays money to get the job done
Seller – Developer or freelancer who does the job and gets paid
Gigs – Set skill sets or area of expertise the Seller is confident in doing the job.
Order – Project Paid by Buyer & Seller is progressing – It has a fixed price & timeline.
One seller can have talents in multiple areas. So, he can create Gigs for each area and showcase it in his profile. The buyer can get matching Gig to get his job done. Filter the sellers based on the rating & expertise.
Get Discount on First purchase with this link – Click on this text.
When the Order is in progress, if Buyer & Seller has any conflicts, Fiverr offers a way to raise disputes. At this stage, the involved parties can settle down with predefined reason or request a customer service person to involve & settle the issue.
Once the job is done, Buyer can rate the service level for the gig which he paid.
It covers vast areas in the field of programming, database designers & admins, consultant, virtual assistants, data entry & data analysis.
Overall it is strict platform with simple & easy workflow design.