WhatsApp Stop Unwanted Forward Messages
After the activation of Group Chats in WhatsApp, everyone got excited and crazily created lot of New Groups. As time passed, we could slowly realize few side effects like
Reduced Personal Conversations: Private Messages to our WhatsApp Friends is getting reduced considerably.
Long Stories: Users starting to ignore the lengthy forwarded messages in Group Chats.
Overall Prediction – Reduced Interest with WhatsApp messaging.
Few years before we were all crazy with this same messenger app. What are we going to do to get all the fun back again?
What Better Can We do To Keep the Interest Alive?
Let's Celebrate "No Forwards Day". A day giving OFF every month for all forwarding messages over the messenger or social media.
Here is the snapshot of the schedule that you will be above to download from above link.
'Year 2015 - Just a Testing Day
29 - Dec - 2015

'Year 2016 Onwards
11 - January - 2016 (Since Jan 1 is New Year, 11th Day would be more Feasible to Follow No Forwards)
02 - February – 2016
03 - March – 2016
04 - April – 2016
05 - May – 2016
06 - June – 2016
07 - July – 2016
08 - August – 2016
09 - September – 2016
10 - October – 2016
11 - November – 2016
12 - Dec – 2016
How Do We Remember & Follow this?
Download the below file to your mobile or computer. This has details of above schedule in Calendar file format. Once you click this file after downloading, the schedule gets added automatically to your mobile Calendar or PC.
This would remind us every month to stop sharing forward messages on above mentioned day. On this day, we send only Private Messages that are of real important to everyone. (It is not compulsory though, just a fancy idea)
I hope Few groups might already be following this as we read it. This day can even be extended to Facebook Timeline messages Sharing and other social media and chat Messengers. If you realize the benefits of such a day or if you have suggestions or queries, please leave a comment here or in this FB fan page.
Also Read: How To Install WhatsApp in Your Computer? 
WhatsApp Messages – More Thoughts
We tend to give more importance when it is a Private Text Message from a Friend. That makes us to feel that we are  important to the person sending us a message and improves the bonding. On other hand, when the same person is sending message in a Group Chat it skips our attention.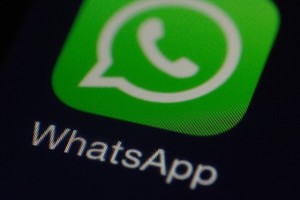 It is as simple as a person talking to us in a Telephone Vs the same person is delivering a Public speech. In Email systems, we have Spam or Junk Email filters to avoid unwanted mails. But in messengers or Facebook, we don't have such automatic filtering yet. It resides in our hands to stop it by ourselves.
Except for Twitter, none of the Social media platforms like Facebook, Quora, Google Plus or any chat messenger like Hike, Wechat, Telegram, Kik etc., has a limitation in number of characters for Texting. Thats why it is able to gain popularity with Broadcast or Group messages. Other systems don't have a limitation in Message size. Do you get it? If there is a limitation, it is more fun.