WhatsApp Group Messages or News Feeds Junk?
Raise Your Hand If You are also one of them who ignore new Messages in a WhatsApp Group Chat !!!
These days there has been plenty of WhatsApp Groups, some created then & there – by yourself & by your friends. Here is the list that is troubling us more.
#1: We often get disappointed by new message notification. We eagerly unlock our phone & open WhatsApp thinking we got some Private Message from a Friend, but later it happened to be a broadcasted message in Group Chats. Annoyed.
#2. It's getting tough to copy/paste forward messages to each group separately. Please add any option to send a message to all groups with just a single click.
(Update: Thanks to Dev team, they have added this option. Now it is possible to forward any message to any number of people with simple forward option)
It is becoming hard for us to decide whether this Groups Chat option in WhatsApp is useful or not? The worry is that slowly we will again forget to send private messages to friends, because of so many groups.
Will This Option give Some Life to our Focus?
It's becoming slowly like Facebook, where we get more messages that are of less important to us. It is not even like a messenger which we used to contact our friends for a real conversation rather than broadcast information.
Most of the time, we bother little to download the media files arrive in Group messages, since it will drain our bandwidth limit. Now or later the interest in WhatsApp will get reduced, if we think we are only getting junks & forwarded messages.
It would be nice, if we have a separate Tab (like Calls, Chats, Group Chats, and Contacts) for Group Messages. By this we will know whether we got a Private Message(PM) from a friend or a Broadcasted message. It is always a great feeling to get a Message from a Friend to us rather than a Broadcast message. The importance that we give to Group message and PMs differ.
Also Read: How to Use WhatsApp in Your Computer?
WhatsApp Group Chats Mute
In case your are really more annoyed of Group Chat messages you can do either of these 2 options. Either You can choose to leave the group or mute its messages.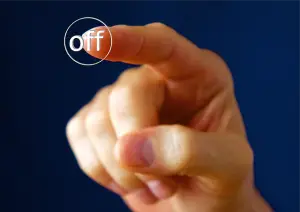 #1. To enable it, open the Groups Messages and Click on Group Name. It will open the Group Profile. At end of the Page, you will see "Exit Group" Option. Or Long press a Group Message and a pop up will appear with many option and you will have "Exit Group" in there also.
#2. Open a Group Message and click on Option, you will option as "Mute". Click it and you can opt how long the Mute should be enabled. If you open the Group Profile, there also , you can find option for Custom notifications and Mute.
More lively Options
If not everyone, most of WhatsApp Users now know how to create a Group or Broadcast List, add or remove members to it, attach media files, share location, initiate voice or video calls, backup and restore chat messages.
We tend to learn whatever the new options are added to WhatsApp messenger. But, if the features keep on grow; the company may have to put a page on the available features. So that if a new user comes up and he does not have to take time to bring him to the level of experienced user.
Also Read: How To Unlock Password Protected Excel Without a Password?
Long ago, it was just a Messenger App, but it has even replaced the SMS in most cases and it become a must have option in all kind of SmartPhone. Now it is slowly becoming a News Reader App.